PCBA Testing Services - Comprehensive Quality Checks for Your Electronics
By:admin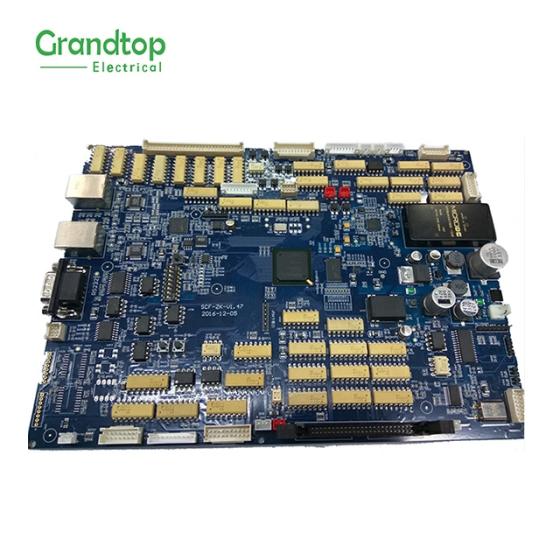 With the fast development of technology, electronic devices have become an indispensable part of our daily lives. From smartphones to smart homes, every device is built with the smallest yet the most complex printed circuit board (PCB) assembled with various electronic components. However, the quality of PCB assembly is paramount to the performance and lifespan of devices.

As a professional electronic assembly service provider, we at FASTBOM understand the importance of reliable PCB assembly. That's why we provide our clients with rigorous testing procedures to ensure the quality of our products. Our testing process includes PCBA testing, X-ray testing, functional testing, and final visual inspection.

First of all, we conduct PCBA testing to examine the soldering joints of each component. This step is especially essential for Ball Grid Array (BGA) package components. Due to its complex structure, soldering BGA requires higher standards. We use professional machines to check the inner solder problems of BGA packages to ensure that every unit meets our strict quality standards.

Afterward, we perform X-ray testing for customers who use BGA package ICs in their design. Our X-ray machine provides all-encompassing solder joint inspection without jeopardizing the integrity of the PCB assembly. With this test, we can further ensure that the soldering joint performed meets the requirements of the assembly process.

If the above tests are passed, we move on to the functional test, which we do free of charge for our customers. We provide a free functional test jig as well as programming burning that is compatible with your design. The testing method is usually offered by customers, but if a customer can't provide this information, our engineer will design a test method for the board.

The last step in our testing process is the final visual inspection. We use a magnifying glass to ensure the placement and direction of every component, as well as the quality of the soldering joints. Our QC department checks every unit before we clean the board to ensure that the product is ready to ship.

As we mentioned above, we are FASTBOM, a platform owned by MOKO Technology Ltd. We provide reliable electronic assembly services to customers from all over the world. We have been in the industry for over ten years and have long been trusted by our clients to provide high-quality PCB assembly services promptly.

In conclusion, electronic devices are an essential part of our daily lives, and having a reliable PCB assembly can ensure the performance and longevity of your device. With our strict quality testing procedures, you can rely on us to deliver a reliable and high-quality electronic assembly service. Trust us at FASTBOM to be your partner in providing the best quality PCB assembly for your electronic devices.

Keywords: PCB assembly testing, BGA package, functional testing, visual inspection.