Flexible PCB Manufacturer - Customized Flexible Printed Circuit Boards
Shenzhen Omni Pcb Technology Limited Co.,LTD, a leading flexible PCB manufacturer, supplier, and factory based in China, offers high-quality flexible PCB solutions for various industries. Flex PCBs bring a new level of freedom and flexibility to designs that require small form factors and tight bends. Our flexible PCBs are designed with solid dielectric materials and conductive layers to endure the rigors of extreme environments.

Our flexible PCBs are cost-effective and save on space. They are lighter, more flexible, and compact than rigid PCBs, allowing them to bend and fold as needed. Our flex PCBs provide the advantages you need to enhance any product design and take advantage of unique interconnectivity requirements.

We deliver reliable products that meet and exceed your expectations. We offer quick-turn delivery times and can handle any size order, no matter how large or small. Let us be your go-to source for flexible PCBs that can add flexibility, durability, and innovation to your product designs. Contact us today to learn more about our flex PCB solutions and how we can help enhance your product performance.
Shenzhen Omni Pcb Technology Limited Co.,LTD.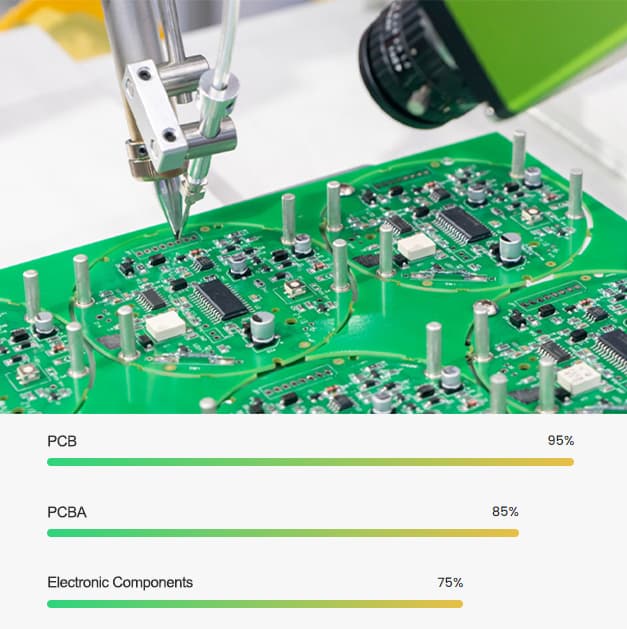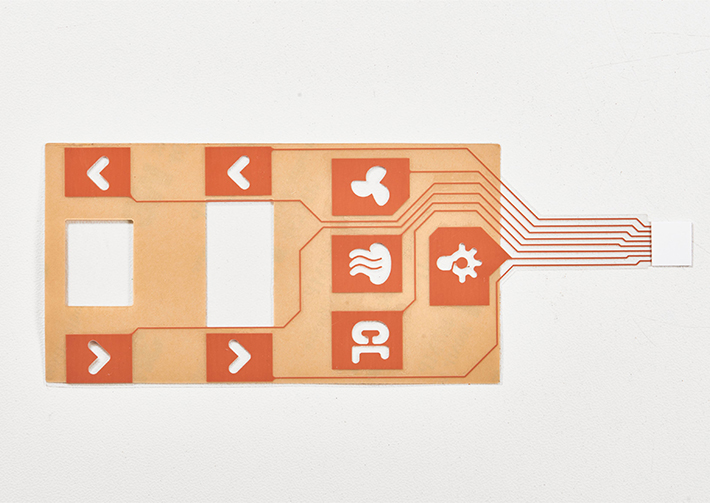 Flexible PCB Manufacturer - Quality PCBs from a Reliable Supplier
Reviews
Introducing our high-quality flexible printed circuit boards (PCBs) - the perfect solution for any application requiring a customizable, flexible and efficient wiring solution. Our flexible PCBs can be easily manipulated to conform to any shape or size, making them the ideal option for complex electronic assemblies that require a rigid-flex design, such as those found in aviation, medical, and military industries. Our flexible PCBs are designed to be highly durable and can withstand harsh operating conditions, ensuring long-lasting performance and reliability. With their increased flexibility, our PCBs also enable faster and easier installation, making them perfect for mass production. We believe that our flexible PCBs provide a greater level of design freedom when compared to traditional rigid PCBs. By allowing for more advanced routing capabilities in addition to inheriting all of the advantages of rigid PCBs, our flexible PCBs can help you achieve enhanced product innovation, reduced production costs and faster time-to-market. At our manufacturing facility, we employ advanced manufacturing techniques and use only high-quality materials to produce the best flexible PCBs that meet your unique project requirements. We take pride in being able to deliver unparalleled customer service and support while also offering competitive prices. Contact us today to learn more about our flexible PCBs and how they can benefit your project.
The flexible PCB is an incredibly useful product that allows for unique electronic applications. Its bendable nature and flexibility provides more design freedom, allowing for circuits to be placed and connected in ways that traditional rigid PCBs cannot. The flexible PCB is also incredibly durable and reliable, as it is made with materials that can withstand high stress and bending. Its compact and lightweight design also makes it an ideal solution for compact electronic devices. Overall, the flexible PCB is an excellent product that is versatile, durable, and provides a unique design solution for electronic applications.
Mr. barry zhang
Ms. Caster Wheel ZR
Contact us
Please feel free to give your inquiry in the form below We will reply you in 24 hours