Latest News and Updates on PCB Contamination
By:admin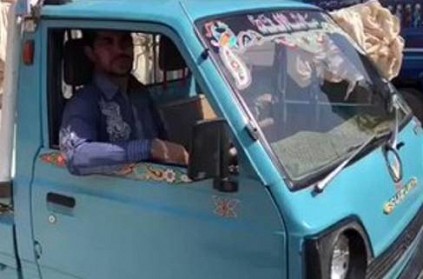 - A Comprehensive Guide to Creating High-Quality PCBs

Printed Circuit Boards (PCBs) have become an essential component in the modern electronics industry. These boards serve as a foundation for electronic components, making them indispensable for manufacturing up-to-date devices that offer unprecedented functionality.

As technology continues to advance, the demand for high-quality PCBs is only expected to increase. In this blog post, we'll explore some of the best practices for creating exceptional PCBs. We'll also touch on some of the important aspects to keep in mind when creating professional-grade PCBs.

Factors to Consider When Creating PCBs

1. The layout of the board

The first step in creating a PCB is the layout. You'll want to ensure that the placement and routing of your components are optimal for their intended function. You should also consider the board size, shape, and thickness, as these factors can affect the performance and durability of the PCB.

2. Material selection

The materials used in creating the board are also crucial in determining the PCB's quality. Depending on your specific needs, you can choose from various materials, such as FR4, ceramic, and polyimide. The durability and temperature resistance of the board are factors that can be affected by your material selection.

3. Traces and spacing

Closely related to the board layout, the traces and spacing on the PCB play a significant role in its performance. The traces should be optimally sized and spaced for minimal interference and low resistance.

4. DRC (Design Rule Check)

A DRC, or Design Rule Check, is a software utility that validates a PCB design and checks it against industry-standard design rules. This essential step ensures that everything complies with specific guidelines and specifications, which can prevent costly errors in the final product.

5. Documentation and specifications

Creating proper documentation and specifications is key to ensuring a smooth and efficient manufacturing process for your PCB. Proper documentation provides guidelines for other teams involved in PCB production. It also helps to ensure that the final product meets all necessary standards and requirements.

Benefits of Creating High-Quality PCBs

1. Enhanced performance and reliability

High-quality PCBs are designed to meet specific requirements and standards, ensuring optimal performance and durability. They function to enhance signal integrity and reduce noise interference, resulting in improved reliability and stability.

2. Cost-effectiveness

While it might seem like investing more in the production of high-quality PCBs is costlier, the opposite can be true. High-quality PCBs are less likely to require repairs or replacements, reducing overall maintenance costs in the long run. Plus, because the PCBs are designed to meet specific requirements, there's less likelihood of production errors that can lead to critical system failure, which can be even more expensive.

3. Improved product design

Creating high-quality PCBs provides better signals and designs, which can lead to improved product design overall. High-quality PCBs can contribute to the overall functionality and aesthetic appeal of the end product.

Conclusion

Creating high-quality PCBs requires a keen understanding of specific aspects of PCB design. Taking the necessary steps to optimize your PCB design is critical to product success. From layout and material selection to trace spacing and DRC, ensuring that your PCB meets industry standards and requirements is non-negotiable. Finally, the proper documentation and specifications of your PCB help guide manufacturing, ultimately leading to a more cost-effective and efficient process.

By keeping in mind the factors and benefits we've discussed in this blog post, you'll be well on your way to creating high-quality PCBs that meet industry standards and requirements.